Guide Outline
Where to Stay

Getting Around Valencia

Cheap Eats

Do's

Don'ts
Are you thinking about visiting Spain's 3rd largest city? After Madrid and Barcelona, Valencia is the next largest city and it is located on the east coast, less than 230 miles from the capital city. It is a popular place to visit, it has amazing weather all year-round and has spectacular sandy beaches that overlook the Mediterranean Sea.Valencia, also has some historical gems within the city border.
Get Sofware Coupons, Deals, Discount Codes
Where to Stay
Catalonia Excelsior is a luxurious 3-star hotel, located incredibly close to the city's town hall and historic centre. You can have great access to the city and a warm bed for €75/night. If walking the streets of Valencia don't keep you trim you can also visit the hotel gym, which has recently been refurbished.
The Ilunion Agua 3 Hotel, has suitable rooms from €68/night and it located within the art and science area of Valencia. For all the museum and gallery lovers, this could be a great place for you.
For more accommodation advice, check out the 'Don'ts' section below.

Get Sightseeing Tour Coupons, Deals, Discount Codes
Getting Around Valencia
A great way to get around the city and save some cash is to get the Valencia Tourist Card: Freedom of Movement. As city discount cards go, this is a good one because it includes FREE public transport (buses, metros and trams), FREE entry to public museums and monuments, plus exclusive discounts to València's main tourist attractions and also receive a city map. Your choice of cards is 24h (€15), 48h (€20)or 72h (€25). If this covers your entire stay, great! If not it's a fabulous way to navigate the city and get to grips with its layout.For a 10% discount buy online.
Get Online Study Coupons, Deals, Discount Codes
Cheap Eats
Like all Spanish cities, Valencia has the workers lunch, which is usually very affordable, tasty and filling. Keep a look out for blackboards that read 'Menu del Dia,' before the lunchtime rush begins. TheMuseo de Prehistoria, serves a lovely 3 course meal from 2pm and it's only €10. It will keep you going until dinnertime at around 9pm.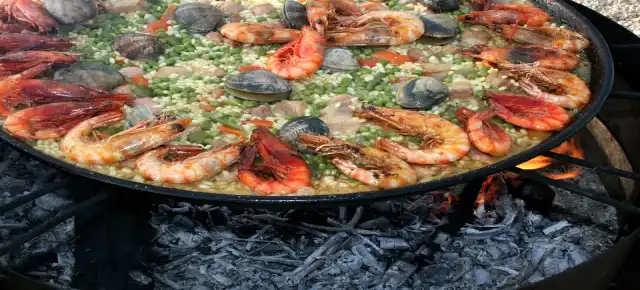 Your food budget is the one thing to never skimp on in Valencia. The city is famous for top-quality seafood, which rarely comes cheap. But there are also many cafes and restaurant that serve affordable seafood dishes. Seafood dishes are particularly expensive by the beach as these restaurant target tourists, so stay clear. Instead fill up with a variety of tapas, which cost €6 for 3 or 4.
Get Phone Coupons, Deals, Discount Codes
Do's
Visit the Museum of Modern Art, it contains multiple works of art from native Valencians. See how the locals interpret their city, childhood and national events.
If transport is not an important factor during your visit to Valencia. Perhaps, the 7-day Valencia Tourist Card, €12, is better suited to your requirements. This card does NOT include the unlimited free public transport, so I hope you packed your comfy shoes. But it does include a 90-minute Tourist Bus Tour. You can choose to visit Valencia monuments or Valencia by the Beach.
Do schedule your visit to coincide with the world-famous tomato throwing festival in Bunol. The event takes place on the last Wednesday of August and is only 24 miles from Valencia. You could rent a car.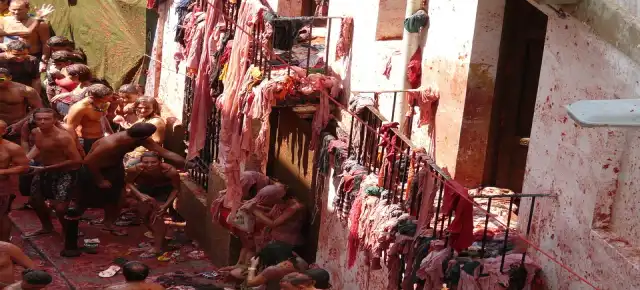 Take a €1.50 city bus to the lagoon of Albufera. It is situated within an attractive national park, where you can take a boat ride and escape the city bustle for a few hours. Spain's natural beauty is more than equal to the excitement of its cities.
Stand in the centre of Plaza de la Virgin and take a few moments to admire the cathedral and gothic architecture.
Do cross Calatrava's Bridge. Much of Valencia's styling is traditional or gothic. But this bridge shows a modern side of Valencia. This is one of the special aspects of Valencia as it balances the old and the new very well.
Get Laptop Coupons, Deals, Discount Codes
Don'ts
When searching for a place to stay, don't only consider hotels. In Spain, many hostels are private and they set themselves to a high standard, on a par with some hotels. They are not like abackpackers' hostel.
Don't wear your favourite clothes to the world largest tomato fight, La Tomatina.
Don't rush around the city. Valencia is to be explored at a leisurely pace because the city offers so much interesting detail on every corner.