Guide Outline
Cheap Eat

How to Get Around Mallorca

Places to Stay

Do's

Don'ts
Thinking about visiting Spain? Consider Mallorca, the largest Balearic Island, in the Mediterranean Sea. It is great for couples, families and solo travellers looking for beautiful landscapes, outdoor activities and relaxing beaches. It is also an ideal location for a full island road trip. We have explored and researched Mallorca to find the most affordable ways to enjoy Mallorca.
Get Sofware Coupons, Deals, Discount Codes
Cheap Eat
In general, eating out is not an expensive treat. A typical lunch or dinner can cost between €10-€20, depending on how many courses you eat. Traditional cafes will offer a 2 or 3 course menu.
When it comes to eating in Mallorca, act like a local by mixing up your diet with seafood dishes and tasty tapas. Tapas is a snack sized bite that is usually made with local ingredients and costs around €2 a serving.

Get Sightseeing Tour Coupons, Deals, Discount Codes
How to Get Around Mallorca
Don't waste your money on taxi's in Mallorca as the public transport is beyond satisfactory.
If you intent on adventuring around the island to the various beaches, hiking paths and heritage sites, we suggest a Intermodal Card. With this you can purchase a T20 savers ticket, and get 20 trips on public transport. It expires within a year, so you don't need to rush around Mallorca worried about the ticket expiring. The Intermodal Card, is €3 and the price of the T20 (€16 - €52) depends on how many 'hops' you journey involves.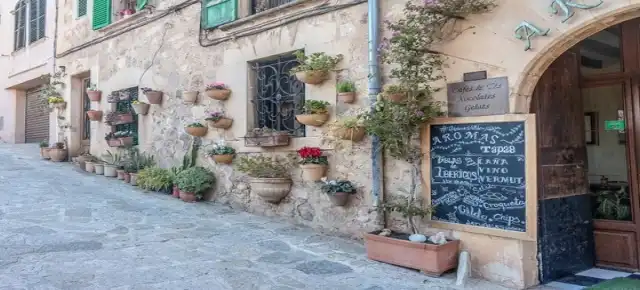 Single and return tickets are also available and can be bought when boarding the bus. Prices start from €1, and the further you travel the more expensive it is.
There are two metro lines that leave from Palma and take you to either Marratxi or UIB. Both lines have multiple stops along the way. The metro is faster and a more convenient way to travel than the bus, but it is more limited.
Get Online Study Coupons, Deals, Discount Codes
Places to Stay
The most popular neighbourhoods for tourists to stay in Mallorca are,the capital Palma de Mallorca, Alcudia and Santanyi. All three locations have an eclectic choice of accommodation. Do you prefer a private villa, hotel or a quaint B&B run by locals? Here are three fun choices in Palma de Mallorca:
A unique container home for 2, with a swimming pool. Priced at €100 per night, it will provide you and your partner with a very memorable stay and it is only a 10-minute walk to the city centre.
To holiday in luxury select the Brondo Architect Hotel. This 4-star boutique hotel has many great benefits when you book directly. For example, a continental breakfast and a bottle of cava included. Nightly stays start from €108. Prices increase in the summer.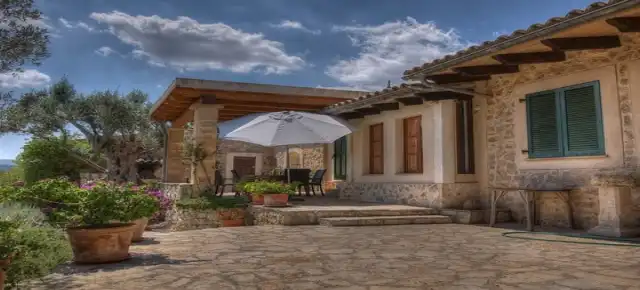 If you are travelling with a larger group, your best option will most likely be a beach front villa rental. Check out this home away from home, which sleeps up to 12 people and costs €238/night.
For cheaper hotel deals look at last minute offers or visit in the off-peak season.
Get Phone Coupons, Deals, Discount Codes
Do's
Be sure to schedule enough time to visit Mallorca's highlights, like the famous monastery Lluc and the dripstone caves of Porto Cristo.
You can visit the above places at a discount rate, plus many more attractions with the Mallorca Pass, which is available for 1-7 days, and cost from €39.90.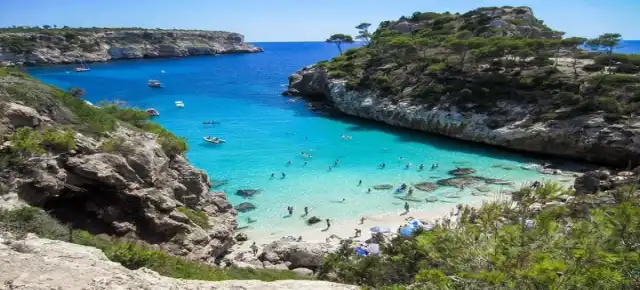 Do pack a minimum of 2 bathing suits/bikinis. Make one of them a secure swimsuit for when you go sliding at Waterpark Aqualand.
Most currencies can be exchanged for euros within Mallorca. But it'll probably be cheaper to exchange your cash in advance. Also, invest in a travel card which includes free cash withdrawals.
Get Laptop Coupons, Deals, Discount Codes
Don'ts
Don't carry all your cash with you. Like any place popular with tourists, robberies do occur. You can help yourself by not carrying your wallet in your pocket. Instead use a money belt or secure body bag.
Don't think that the most expensive places are the best. Many eateries increase their prices to target tourists. Instead, find restaurants where the locals go to eat. They won't be found on the main roads, but in the side streets, alleyways and lanes.
Don't pay a fortune using mobile data. Mallorca has plenty of places, including hotels and restaurants, that offer free Wi-Fi. Take advantage and ask for the password, which is contraseñain Spanish.