Guide Outline
Where to Sleep

Affordable Restaurants and Cafes

How to get around Granada

Do's

Don'ts
Of all the cities to visit in the glorious land of Spain, Granada in Andalucía, needs to be at the top of the list. This might be surprising as Madrid, Barcelona and Sevilla are the most visited cities. But Granada's rich history and cultural monuments make it an extra special and unmissable destination. If you're not sure what to expect let its nickname, paint a magical picture, Granada is known as 'the land of a thousand castles.'
Keep reading to discover how you can have a great time in Granada without spending a small fortune.
Get Sofware Coupons, Deals, Discount Codes
Where to Sleep
Granada has some lovely budget hotels that range from €50-€80 per night, on a double room basis. The IBIS Granada Hotel and Hotel Granada Centro may be a good choice for you. But if not, websites like booking.com and expedia.com offer a great selection of hotels and last-minute deals.
For cheaper rooms search for a hostel or pension. They both offer private rooms, with shared bathroom facilities at reduced rates. It's worth a thought, in order to save €20+ a night. We advise always checking the customer reviews for a true opinion of the establishment.

Get Sightseeing Tour Coupons, Deals, Discount Codes
Affordable Restaurants and Cafes
You can easily feel full on less than €10, as this is the cost of 3-4 tapas. If you don't fancy a variety a foods then order a racion, which is a larger portion of food. A popular tapas bar to visit is Los Diamotes on CalleNavas 26. It's a very sociable place where you will stand up to socialise. That might not sound too appealing but you'll get a free tapa with your first drink. For a baguette, Spanish omelette and other traditional Spanish dishes eat at Bar Aliatar, at least once.

There are many great restaurants and bars to eat at. A rule to follow is, if a place is empty it probably isn't very good so keep on walking. Fish, chicken and pork are the most popular choices for dinner. If you like these as well visit El Quinteto, La Botilleria and/or Taberna del Beso. Remember, dinner is served later in Spain, so expect to eat around 9pm.
Get Online Study Coupons, Deals, Discount Codes
How to get around Granada
If you are energetic or reasonably fit you won't need to rely on public transport to explore the city as it is quite small. But if the mood strikes for a sit down, then you can easily hop on a public bus, which costs €1.20 for a single ride.
If you expect to use the bus regularly, invest in a travel card. They are available as 5, 10 and 20 euro cards. Basically, when you buy in bulk your journeys are cheaper.
Get Phone Coupons, Deals, Discount Codes
Do's
Do save money by taking advantage of the free tapas which accompanies an ordered drink. They are a great way to have a taste of different traditional food, which can then be ordered in a large plate called a racion.
Do schedule time to visit Mirador de San Nicholas, Casa del Chapiz, Banuelo and Alhambra Palace. If you want to absorb everything this spectacular city has to offer purchase a Granada City Pass. There are a few types available, depending on what you want to visit. The best value for money is the Granada Card, which is €40.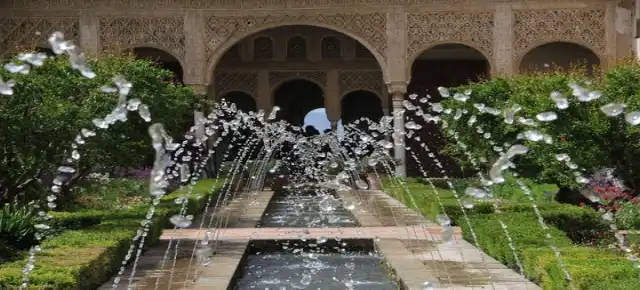 Do travel with an open mind and heart, as Granada has a mixed history of Catholic and Muslim heritage. This has created a great deal of amazing architecture, which we are lucky to be able to experience today.
Get Laptop Coupons, Deals, Discount Codes
Don'ts
Don't buy prepacked items at a supermarket, when it can be bought fresh from a market. Meats, seafood, fruits, vegetables and dairy products can be bought locally for a cheaper price than a chain supermarket.
Don't expect a fashion show! Pack your walking boots, and venture out of the city to explore the Sierra Nevada, the highest mountain range in Europe.