Guide Outline
Places to eat in Malaga

Places to Sleep

Getting Around the City

Do's

Don'ts
The largest southern city worth visiting is Malaga. This coastal city is not only known for its beautiful Mediterranean climate but is also famous for being the birthplace of Pablo Picasso. If you are a fan of art this is a perfect place to combine your love of sun, sea, sketches and sculptures.
Get Sofware Coupons, Deals, Discount Codes
Places to eat in Malaga
Locally, like all coastal cities in Spain, Malaga has amazingly fresh, high-quality seafood. It is so tasty that its on a par with A Coruna in Galicia, which overlooks the Atlantic Ocean. A standard meal in a traditional Spanish restaurant, not including drink or dessert will cost around €10. As a popular tourist destination with British tourists, you can expect loads of pub style places to eat.
The traditional dishes to try are gazpacho, plato de los montes de malaga and pipirrana.
Dinner is usually more expensive than lunch, so if you want to save a few extra euros, have a small breakfast, large lunch and small dinner, perhaps tapas.

Get Sightseeing Tour Coupons, Deals, Discount Codes
Places to Sleep
As part of the Costa del Sol, Malaga accommodation mainly consists of resort style hotels. This means a choice of dining options, evening entertainment and a swimming pool. Here are some great choices for under €100 a night.
Barcelo Malaga is located close to the train station and is a 10-minute walk to both the beach and city centre. Online you can expect to pay around €80 a night for a double room.
Sol Guadalmar is a 4-star beachfront resort that reserves rooms on its official website from €55/night
Hotel Eliseos is a 3 star hotel close to the Picasso Museum and has balcony views of the city. Double rooms start from €50 a night.

Get Online Study Coupons, Deals, Discount Codes
Getting Around the City
If you choose to stay within the city centre, you will have great access to all the local attractions by travelling on foot. So, you won't need to use any form of public transportation. But if you stay on the outskirts of Malaga you will be interested to know that the public buses run approximately every 10 minutes into the city centre.
If there are 1 – 3 people in your party a €1-3 bus ride won't break the bank. However, if you have a larger group, hiring a taxi and splitting the cost equally may be a cheaper alternative to the bus.
Alternatively, purchase a ticket for the Malaga hop on hop off bus tour. It costs €18 per person and is valid for 24 hours and includes all the popular attractions. If you time it right, you could experience all the major highlights in one day.
To get discounts and free entry to various attractions around the city, purchase a Malaga Pass. Along with access to many museums and art galleries, you also get to jump the queue and a 10% discount at particular hotels and restaurants. It is available in a 24 hour, 48 hours 72 hour and 1-week plan. See which attractions are include here.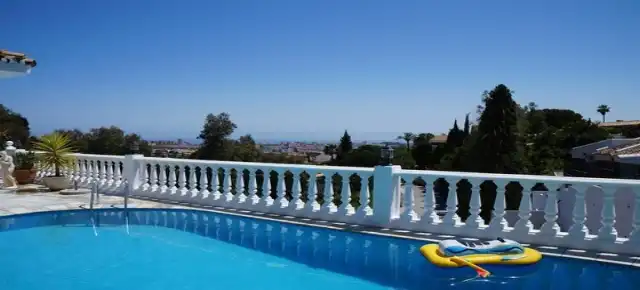 Get Phone Coupons, Deals, Discount Codes
Do's
Antonio Banderas is another famous person born in Malaga. Celebrate your holiday by watching his fun drama The Mask of Zorro, from 1998.
Upon arrival, make a quick stop at a tourist information booth to pick up a free city map and information about the latest exhibitions.
Do be prepared to see whole fishserved on your plate. Sardines are very common and they are served with their head, tail and bones etc, intact.
Get Laptop Coupons, Deals, Discount Codes
Don'ts
As an affordable place to visit, don't worry about over spending. At the end of the holiday just make sure you have seen everything you wanted to see and eaten what you wanted to eat because who knows if you will ever return.
Don't visit for the weekend. Malaga requires a week of vacation time, so make sure you relax and experience all its cultural entities.