Guide Outline
Lanzarote Transportation

Where to Sleep

Cheap Eating in Lanzarote

Do's

Don'ts
The volcanic Canary Island of Lanzarote never closes and has direct flights from many cities including Madrid, Paris and London. You are always welcome, 365 days a year, to one of the best places to surf, and some of the most breath-taking landscapes in Spain.
Get Sofware Coupons, Deals, Discount Codes
Lanzarote Transportation
If you are travelling as a family of more than 2 people, hiring a car may be your best option for travelling around the island. Compared to the price of multiple bus transfers, private tours and a taxi from the airport a car could be cheaper choice. A week's car hire can cost between €80 - €150 per week, depending on the holiday season and car size.
Other benefits of a car rental include visiting the supermarket and attractions at your own pleasure and the air conditioning blowing directly onto your face. In the summer, Lanzarote temperatures can reach 30 °C (86 °F). Book your car in advance and online via a cashback website to save money.

Get Sightseeing Tour Coupons, Deals, Discount Codes
Where to Sleep
Most of the holidays to Lanzarote are sold as package deals by travel companies and include flight and accommodation. Do you prefer to buy everything separately? If so, then here are plenty of hotels, villas and apartments available for less than €100 per night.
For less than €50 a night, decide whether you prefer a view of a volcano or a beach. Casa Bom in Tahiche overlooks a volcanic field and mountains. While, the comfortable Apartamento los carmenes, are located near the beach in Costa Teguise.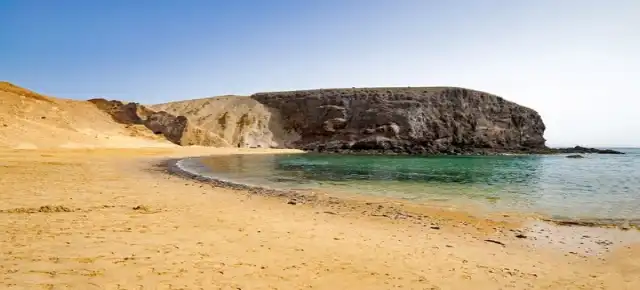 Alternatively, spend a little extra for a more luxurious stay at the 4 star Hotel Lancelot, for €100 a night or at the Spanish hotel chain H10.
Get Online Study Coupons, Deals, Discount Codes
Cheap Eating in Lanzarote
To save some money on food in Lanzarote we advise you to do two things. Firstly, take advantage of the Spanish tradition of the 'menu del dia.' This 2/3 course lunch is usually around €10 and will keep you full until dinner time. The second, is to visit the supermarket for other food supplies, like cereal and milk. This is essential for those staying in self catering accommodation. But don't shop at the small convenience store next to your hotel or apartment. Each item is sold for a higher price, due to the convenience of the location. Instead, visit the larger supermarkets where the locals go to shop.
However, please budget for a meal or two outside of your apartment. One thing you must try is the national dish, of mojo potatoes, they are grown on the island and taste delicious with a green and red pepper sauce.
Treat yourself to an unforgettable meal at Timanfaya National Park. Cooking pits have been created to cook delicious fish and steak dishes, using the natural heat of the volcano. See you can taste the difference between hot stone pits and the conventional electric oven.
Don't forget to order wine with your meal. Lanzarote has many home grown bottles of wine produced from grapes grown in the La Geria region.
Get Phone Coupons, Deals, Discount Codes
Do's
Do wear sunscreen! We don't need to explain the importance of good skin protection, right?
Do visit the top 5 sights of Lanzarote – Cesar Manrique Foundation, La Graciosa, Teguise, Famara to Surf and of course Timanfaya National Park.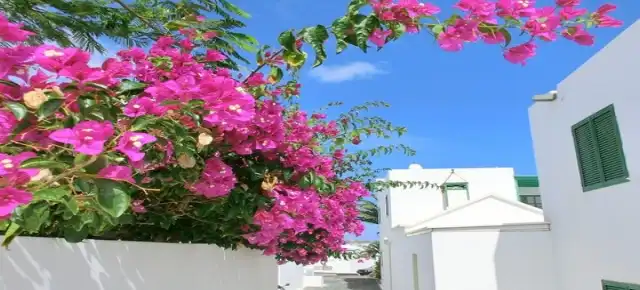 If you love Lanzarote, do consider visiting another Canary Island, for example Tenerife.
Get Laptop Coupons, Deals, Discount Codes
Don'ts
Don't delay your Lanzarote trip, waiting for the summer. The weather on this Canary Island is great all the year round. In winter, temperatures are around 20°C, ideal for hiking in the national park.
When you hire a car, know the driving laws. Spanish authorities are strict enforcers of the law and they will not deliberate over giving you a €200+ fine. Did you know? The maximum speed limit on motorways (autovista in Spanish) is 90 km/h and in urban areas it is 60 km/h, unless otherwise indicated.
The tap water in Lanzarote is perfectly drinkable, as it comes from desalination plants. Don't be afraid to try it. Bottled water is also readily available, if you prefer.