Guide Outline
Cheap Food

Where to Stay in Bilbao

How to Travel within Bilbao

Do's

Don'ts
The largest city in Basque Country should be on your Spanish travel bucket list. Bilbao was once an industrial city that relied heavily on the shipbuilding industry, which eventually collapsed. Within the last decade Bilbao has been funded with millions of euros, with the focus on culture and it has been transformed. Its modern transformation has increased tourism and has even resulted in the city being awarded European City of the Year 2018, by the Academy of Urbanism.
As well as this, another great reason to visit is to taste the food. Bilbao has more than 40 Michelin starred restaurants and an amazing pintxo culture. You may remember this from the article about the Galician city A Coruna. Bilbao is also famous for its fresh cod, so if you love dining, book your flights asap.

Get Sofware Coupons, Deals, Discount Codes
Cheap Food
Bilbao prides itself on using high quality and fresh ingredients in all their dishes. Having said that there are many expensive places to eat around the city. But for more affordable meals, look for the lunch special called 'menu del dia.' This is a sit-down meal for €10-€15 and includes 2 courses and a drink. Sandwiches are also a popular lunch dish. Many bakeries offer a huge selection of tasty sandwiches for around €4 each. These filling bites are great for when you want to sit alongside the riverbank and admire the view.
For dinner, go on a bar crawl and try a different pintxo with each drink. When you find your favourite place become a local and visit it again. For a restaurant dinner, check out one of the discounted restaurants with your Bilbao Bizkaia Card. Keep reading for more information about this tourism card.
Get Sightseeing Tour Coupons, Deals, Discount Codes
Where to Stay in Bilbao
There are 3 great locations within the city to stay and all depends on your preference. Many people choose to stay near the Guggenheim Bilbao museum as it is the attraction at the top of the list. This is a good location for ease of transport and being close to the river is nice. If you prefer to stay in the Old Town, you can expect a strong authentic Spanish vibe. Alternatively, if you want to explore the whole of Bilbao stay within the city centre as you will have equal access to each place you visit with good public transport routes. Here is an affordable suggestion for each area:
However, there are some properties on Air BnB, that start from €50/night.
Get Online Study Coupons, Deals, Discount Codes
How to Travel within Bilbao
It is possible to spend your days walking around the attractive city as it is not too big. However, the weather can determine how you chose to explore Bilbao. If you are visiting for a week or longer a Barik card, which is like the London Oyster Card, may be your best option. It costs €3 to purchase and can be bought at metro vending machines. Add credit to the card, with a minimum of €5 and use it to ride the metro, tram and/or bus. What is great about this card is that, as long as your group doesn't exceed 10 people you only need to buy one card for your family. Just make sure you have enough money on the card to cover everyone's fare, before boarding.
Alternatively, if you are in Bilbao for 1-3 days, a Bilbao Bizkaia Card, will probably be better suited. This discount tourist card includes public transport, guided visit, fast passes to the attractions and discounts at stores, hotels and restaurants. The cost of the card is:
€10 – 24 hour Bilbao Bizkaia Card
€15 – 48 hour Bilbao Bizkaia Card
€20 – 72 hour Bilbao Bizkaia Card
Get Phone Coupons, Deals, Discount Codes
Do's
Do visit the number one attraction, the Guggenheim Bilbao. Be sure to spend time outside admiring the various artistic monuments and surrounding natural beauty, as well as inside. The wonderful modern architecture of the building makes it impossible to miss within the New Town. Book your entrance tickets online, as you need to select an admission time. Adults cost €16, Student & Seniors cost €9 and Children under 12 are free. Price includes admission and a useful audio guide.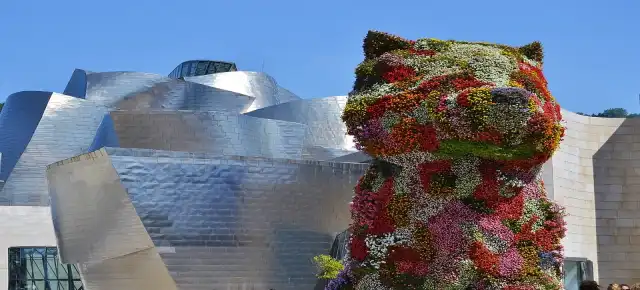 When you explore the Old Town, particularly Casco Viejo. Do look up! The brightly coloured homes have extremely beautiful balconies, some of which have cascading floral decoration.
Do discover the city on a bicycle, if weather permits, it is a flat city with lots of places and views that'll make you want to quickly dismount and enjoy. Bilbao Tourismo has some bike route experience suggestions.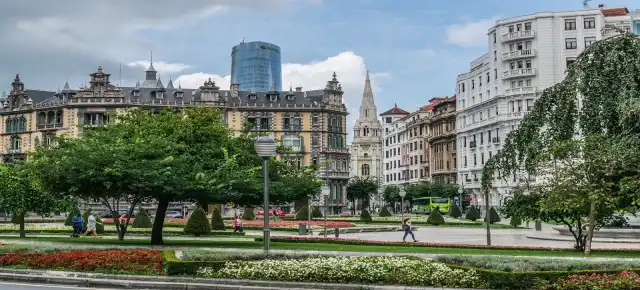 Do spend an hour or two at the grand Plaza Nueva. Order some local wine and food, take a window seat or sit outside and simply people-watch. Spot the locals and see them go about their daily business.
Experience some top Spanish football action at the San Mames Stadium, the home of Athletic Club Bilbao. The stadium is magnificent and is located within the city. The atmosphere on a game day is electric.
Get Laptop Coupons, Deals, Discount Codes
Don'ts
Don't miss your entrance time for pre-booked tickets to an attraction. Arrive 10-15 mins early to avoid disappointment
Don't sleep in. With plenty to see this city needs as much time as you can give it, so you can admire all the architecture.