Guide Outline
Places to Stay in Ibiza

How to travel around Ibiza

Cheap Food

Do's

Don'ts
Ibiza has become a well-knownholiday destination for sun, sea and partying. Each summer season, hundreds of thousandsof tourists visit to see famous DJ's in trendy beach clubs. But the White Island has lots more to offer, such as natural beauty, culture and a rich history of legends, which includes smugglers, gods and magic. Plus, a World Heritage Site to visit. It is also a fantastic destination for a family holiday as it is incredibly child friendly with lots of fun activities.
Get Sofware Coupons, Deals, Discount Codes
Places to Stay in Ibiza
Ibiza is made up of many towns each with a strong Mediterranean style and vibe. There are two principle choices for accommodation and they are an apartment within a resort or a private villa. Which do you prefer? Or perhaps you want to camp in Ibiza. If so, you can. San Carlos, would be a great spot for a family holiday, it has loads of activities to offer every age and a range of accommodation, including camping.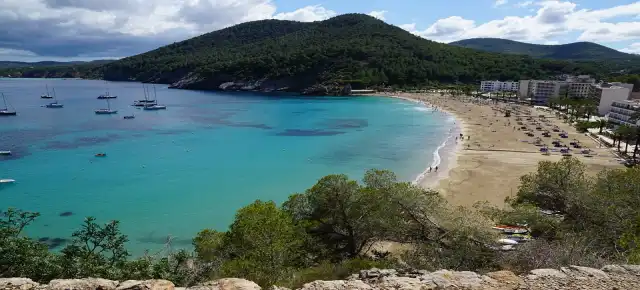 For a different type of tranquil holiday book an'off-peak' season trip to Eivissa, known in English as Ibiza Town. This quiet place will provide you with an authentic experience based on local life. Here you can wander the cobbled streets, walk to the top of Eivissa Hill and visit the castle.
The area of Santa Eulària, is another great spot for those looking for an active vacation in Ibiza. There are more than 10 cycle routes for you to explore and also 8 hiking trails. So, don't forget to pack your sneakers or hiking boots.

Get Sightseeing Tour Coupons, Deals, Discount Codes
How to travel around Ibiza
Ibiza has a public bus services that operates without return tickets or day savers. Instead you can purchase two single tickets or get a preload bus card, which requires a minimum of €15. If you intend to take the bus many times, get yourself the bus card from a main bus terminal or post office within Ibiza Town.
With the amazing weather, you may not want to spend your time cooped up on a bus. Instead, consider hiring a scooter. The price depends on the make and model, as well as the length of time you want to rent it.
A free walkingtour is another great way to explore parts of Ibiza. The 'From the Phoenicians to the Rennaissance Period' takes place every Tuesday and Sunday in English at 10:30 am, meeting at Café Mar y Sol. It's a great 2-hour tour that includes visiting monuments and architecture. Another free walking tour is 'Santa Eularia: Legends of Ibiza' which departs at 10:30 am on Fridays from Santa Eularia town hall.
Get Online Study Coupons, Deals, Discount Codes
Cheap Food
When choosing your accommodation select self-catering as it is the cheapest option. You are only renting the space, which often includes a kitchenette. This is great for keeping the holiday budget down, as you can buy and store food from the local supermarket, which is affordable. So, you only need to eat out for evening meals.
A typical 2 course meal will cost around €10, more with desert and drinks. We suggest trying the octopus' salad, it is a popular local dish on the island.
Get Phone Coupons, Deals, Discount Codes
Do's
Do visit pre-party season. This is April and May, as things don't seriously kick up a gear until June. But the party season continues through to September. Each year it seems to get a few days longer.
Do wear sun protection! Skin care is very important, so keep applying the sun location and wear a hat, especially when the sun it at its strongest.
Do explore. Ibiza have an amazing and diverse landscape. So, don't stay in your resort and miss out on the magical beauty of the White Island. Take a trip to Puerto San Miguel, in the north of the island and visit the Can Marca caves.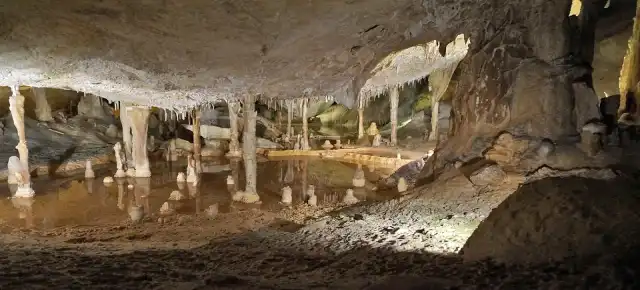 Do pack and also take photocopies of your passport and driving license. You will need them to hire vehicles, plus its always good to have a copy.
Get Laptop Coupons, Deals, Discount Codes
Don'ts
Do you want to avoid outrageous pool parties and clubbing? If yes, don't stay within the area of Playa d'enBossa. It is the party capital of Ibiza.
Don't rush around trying to fit everything into your holiday. Ibiza is relaxing place that operates at a slow speed. Take some time to look around and enjoy every moment.
Don't forget to stay hydrated. With all the fun you are going to have you may not realise how much time has passed and before you know it your thirsty. Drink plenty of water to enjoy your vacation to the max.