Guide Outline
The best time to go
Getting to and around Amsterdam
Where to stay
Things to do
Where to eat
Saving money
Welcome to the world of Amsterdam! Both a cultural and business hub, Amsterdam is a city like no other. With waterways that run through the city like streets, and new exciting events happening every night, Amsterdam is made for everyone. Embrace you're penchant for adventure and find your favorite spots in a city of so much! Walk through the stunning parks or stop for a drink at one of the many unique bars… whatever you're looking for, Amsterdam will deliver! The only question now is when you'll go! For the ultimate guide to your next trip to Amsterdam check out these quick tips:

Get Sofware Coupons, Deals, Discount Codes
The Best Time to go

Technically, there is no 'wrong' time to go to Amsterdam. It is a bustling and lively city that will certainly deliver no matter the date on the calendar. However, it does deserve a special shout out to the months of April, May, September, and November. Better described as: the changing of the seasons. Amsterdam is a city that has wildly modernized while still holding on to its natural effervescence making spring and late fall the best times to see Amsterdam glow. Often times there are even festivals celebrating such events like flowers blooming, or the leaves turning brown, and going during one of these festivals makes the trip all the more memorable!
Get Online Shopping Coupons, Deals, Discount Codes
If you're looking for a crowd and some killer travel stories, consider going during holidays or summer. Holidays have numerous independent and city run celebrations, especially for events like Christmas and New Years and are sure to draw a crowd. Summer, especially the months where schools all around the world are out are particularly packed as well, although these come with the added bonus of some truly spectacular weather!
Getting to and around Amsterdam

Planes, trains, and busses oh my! All roads lead to Amsterdam, it is simply a matter of preference to get there. The Amsterdam Airport is a bustling international hub with a large number of flights both inbound and outbound, offering the most amount of options. However, flights can be pricey! If you have the time, fly into an airport close to Amsterdam and then take the train in. Not only will you be deposited in the near center of the city, but the Amsterdam Train Station is absolutely breathtaking! It is a massive building with an intricate and dazzling design well worth a stop. Busses also filter in and out of the city, and are often the cheapest of options. The main bus station takes a short 15 minute local train ride into the city, but general city passes don't cost much.
Get Sightseeing Tour Coupons, Deals, Discount Codes
Getting around Amsterdam is far easier. In Amsterdam there is no shortage of transportation although the most popular is either the city-wide trams, or the numerous bikes that flood the city. Biking is a fantastic way to not just see a new city, but to explore it, and if you have the chance than a bike ride through Amsterdam is certainly preferable. While this may not be your first thought when getting from point A to point B, there are also boats that travel the lightly flowing rivers near daily and provide the opportunity for an experience few other cities can replicate.
Where to stay
Although it is not the cheapest of cities, Amsterdam is not unreasonably priced if you know where to look. Hotels can range all the way down to the $100's, even in peak seasons. The real problem here is that Amsterdam is a major travel hub. Often, hotels can fill up, and other options like motels or hostels will have long since reached capacity. Amsterdam is also a city with a state of the art public transportation system and many neighboring cities that are out of the action without being incredibly far. Check out Airbnb and other independent house stays for both a cheaper and quieter option.
If you prefer the solitude for sleeping, the recommendation is look to the cities surrounding Amsterdam. Amsterdam is a city famously known for its late nights, and many of the hotels, motels, and hostels in city will cater more towards that crowd. If a late night in Amsterdam is what you are looking for, then a hotel in the center of it all is a great idea! The only thing to watch out for here is overpricing. Look into the area for your dates to be sure you're getting the best deal on your stay.
Get Online Study Coupons, Deals, Discount Codes
Things to do
No list will ever complete all the things there are to do in Amsterdam, but here are a few suggestions:
Anne Frank House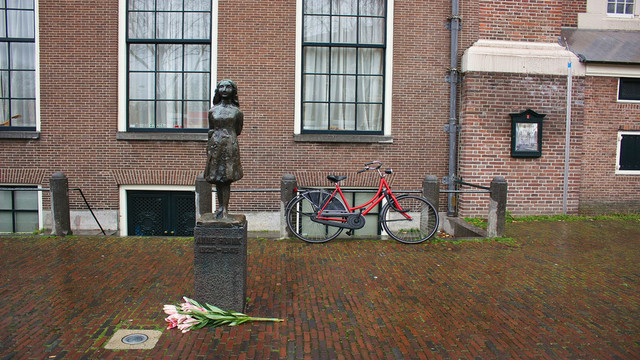 Both a significant piece of history and a functioning museum, the Anne Frank House is one of the top attractions in Amsterdam. This is the house where Anne Frank, who was killed at the young age of 15 wrote "The Diaries of Anne Frank" and hid from Nazi occupation for two years. Now, the Anne Frank House is a treasured and respected museum that allows for its patrons to view both the house and the original text. As such a staple mark of the city, it is known as one of the more crowded museums, so be sure to plan ample time for both the museum itself and the wait to get inside.
Get Phone Coupons, Deals, Discount Codes
Van Gogh Museum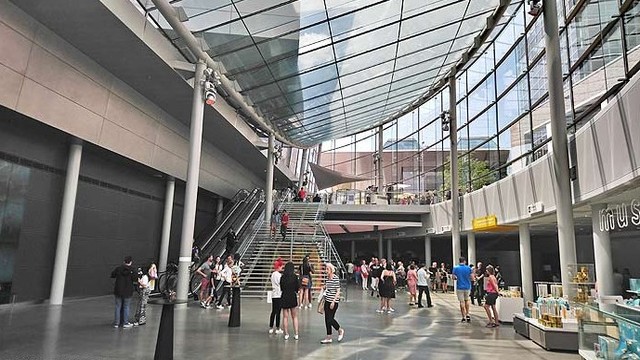 Celebrating the life and art of famed artist Vincent Van Gogh, this museum is a work of art in itself. Most notably, the outside is covered in miles of sunflower fields and the inside decorated with some of the most memorable pieces by such a legendary figure. Here it would be wise to book tickets in advance, or to arrive early to the event as the Van Gogh Museum is also known for being a high traffic sight. But this is one attraction you won't want to miss, so plan ahead, and get ready to be amazed!
Jordaan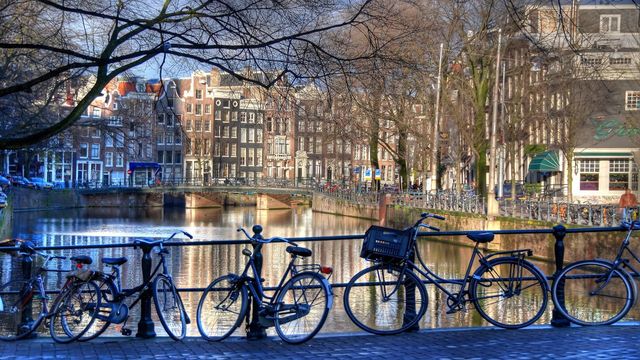 Technically an area rather than a singular attraction but this is the place to go for a little bit of everything! Shop, eat, wander, and find all the little side streets that branch off and breathe life into such a lively city. It's a cultural and local hub for activity and features some prominent bars and coffee shops to indulge in both day and night. Jordaan is the ideal place to go if you aren't sure of what you want until you see it. Sit down at a café and enjoy a coffee, or wander into one of its many museums: either way Jordaan is ready to be explored!
Get Laptop Coupons, Deals, Discount Codes
Foodhallen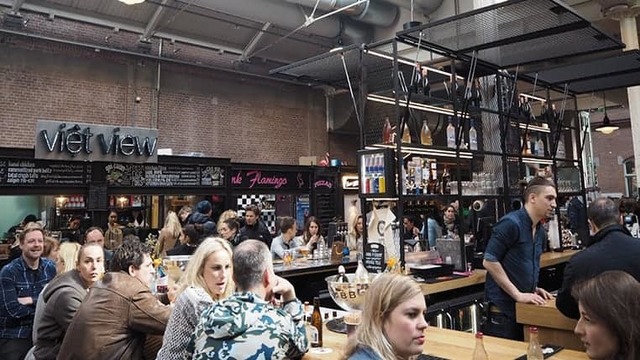 Essentially a year round festival of food and drink! This is an attraction who prides itself in bountiful feasts and overflowing brews, so come with an appetite! This is also a great place to meet locals and travelers alike! It is essentially a giant communal picnic area which makes conversation as easy as ordering your next drink. Foodhallen is one of the crown jewels of the food scene in Amsterdam and well worth the visit!
Vondelpark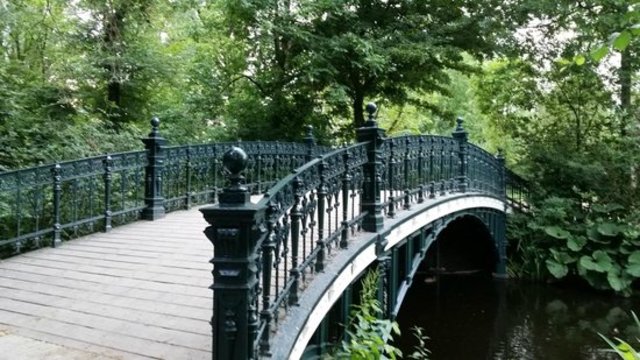 Vondelpark is Amsterdam's premiere city park, nestled in the natural beauty of the Netherlands. What was once a 'rich-only' park has now been transformed into an 'everyone is welcome' affair, complete with well-maintained wildlife and a lush natural presence. It is presently one of the most serene spots in the city, and acts as the perfect place for a walk in the park or a nice sunny day picnic with the family. Sit back, relax, and enjoy the day all while surrounded by the best that Amsterdam has to offer.
Get Antivirus Software Coupons, Deals, Discount Codes
Leidseplein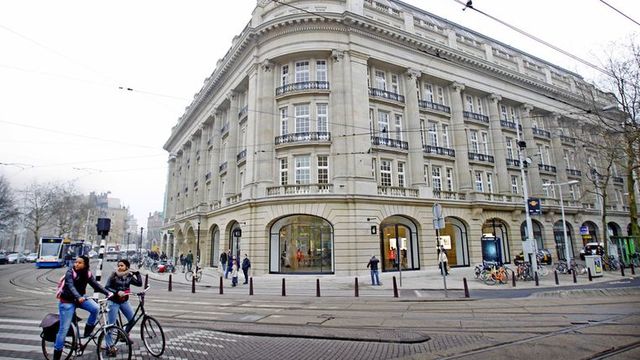 Leidseplein, also referred to as Leiden Square, is the perfect blend between busy and cozy. It is an area that houses plenty of restaurants, bars, coffee shops, and shopping options without the hordes of crowds that downtown Amsterdam is known for. Leidseplein is a great place to bring the whole family, a date, a friend, or just your own adventurous self as there is just a little bit of everything!
Get BPO Services Coupons, Deals, Discount Codes
Where to eat
Stroopwaffle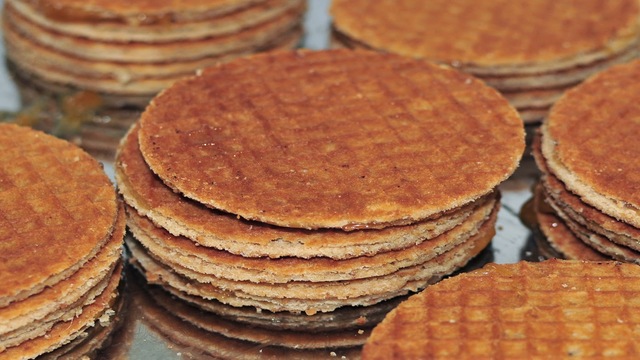 The only thing better than two freshly made, warm and flakey waffles, is two delicious waffles with a layer of syrup between them! Stroopwaffle is a Dutch delicacy that can be found all around the city, but is especially prominent at bakeries and street markets. They come in a variety of fashions, and some with toppings but you will surely know golden flakey goodness when you see it! For some in-city suggestions, check out these places: Lanskroon bakery, Van WonderenStroopwaffles, and Stach Deli.
Get Web Hosting Coupons, Deals, Discount Codes
Bitterballen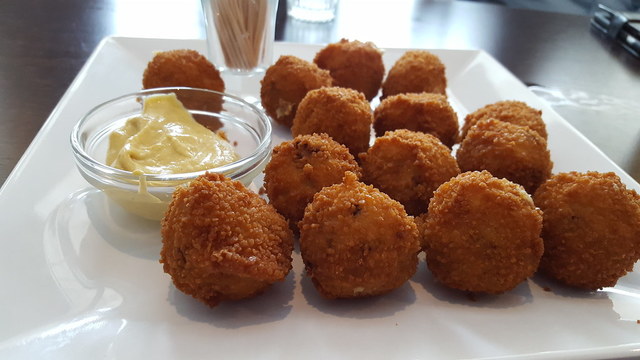 One of the most popular Dutch pub snacks to be found, and definitely the most delicious! Bitterballen are hearty deep-fried crispy meatballs that typically come served with mustard dipping sauce. While it is not a requirement, it is recommended to pair these with a fresh Dutch brew. In the mood for some Bitterballen? Check out these recommendations, or find your own pub paradise: Eetsalon van Dobben, De Ballenbar, and Café Amsterdam.
Get Online Store Maker Coupons, Deals, Discount Codes
Cheese (or, Kaas) shops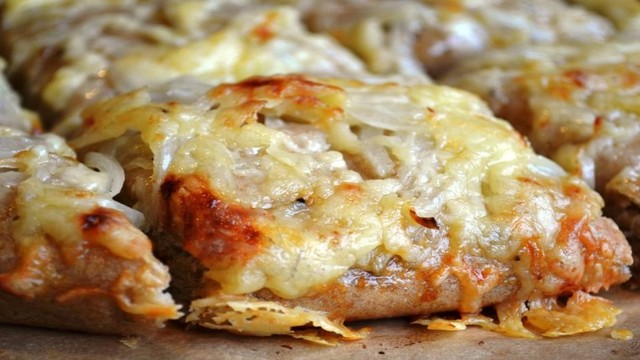 More generalized than some of the other snacks on this list, but absolutely no trip to Amsterdam is complete without tasting one of its biggest businesses! Cheese here isn't just tasty--- it's remarkable! It's the kind of cheese you'll compare all other cheeses to, only to agree that Amsterdam knows how to do it best! Cheese is a popular commodity all over Amsterdam, and while it all may be good, we want you to try the best! And the best typically comes in the form of tasting rooms, or city renowned shops. Tasting rooms even offer the unique opportunity to learn from the experts where the cheese was made, for how long, and what kind of wine it pairs with. For the best, look to places like Reypenaer Tasting Room, Trial Attic, and the Old Amsterdam Cheese Store.
Website Builder Coupons, Deals, Discount Codes
Saving money
Now that we've covered all that you can do in Amsterdam, let's go over some of the ways to make it financially steadier. Amsterdam is not typically considered either exceptionally pricey or cheap, but as with any other city the costs significantly lessen when you know how to work it. For example, in Amsterdam, try to avoid taxis at all costs! The public transportation is great! It may be a bit crowded at times but a simple day pass can save you some big bucks in the long run. Of course the cheapest option here is to walk, and with a city so interconnected and embracing of walking or biking everywhere it is an option to seriously consider.
Also, consider shopping at markets rather than stores. Amsterdam is a city that loves a good market, and often you can find one near daily. Markets typically draw a more localized crowd and therefore don't feel the need to unnecessarily amp up any prices to accommodate for tourists. And while this may be a great money saving idea, it is also a great way to really embrace the city you are staying in! Markets are filled to the brim with local art, culture, food, and drink and there is always so much to explore! Some markets come and go with the seasons, but other markets are as rooted in this city as the waterways. For a few permanent suggestions, check out the Albert Cuyp Market, the Westerstraat Market, and the Dappermarkt. However, be sure to check online for any seasonal markets you may be arriving during for some of the best items to be found in the city!
Piggybacking off the idea to 'go where the locals do', try staying in places outside of the city center to save on overnight stays. Costs can drop by the hundreds as soon as you move across a bridge or away from the usual tourist traps. This will mean you have to accommodate for the costs of getting to and from your destinations, but as mentioned above, the public transportation will get you there for significantly less than an in-city hotel might cost. Whatever the cost, Amsterdam is worth it! Get ready for the adventure of a lifetime!